There are a number of factors to consider when planning a website. A good website structure is a major factor when designing a website. The content should be the center of attention, but there must be a balance between visual elements. The visual hierarchy is a basic guideline that should be followed for any type of site. The order of these elements should be clear to the visitor. Color and contrast are essential in a web design, and they should also be consistent throughout the site.
The first step in designing a website is discovery. You must study your target market and know what your competitors are doing. Sound research will help you come up with a plan that works for your business. Then, you should analyze your competitors and find a connection to the market. After this, you should develop a web design that is aesthetically pleasing and easy to navigate. Ultimately, your goal should be to increase the number of visitors to your site.
Design your website with search engine optimization in mind. You can start by making sure your website is SEO-friendly. It will help your visitors find you easily, and will increase your ranking on search engines. Besides that, having good SEO helps your site show up higher in search engine results. After all, what's a website without great SEO? It's not a piece of cake! Luckily, there are several tips for DIYers who want to design their own sites.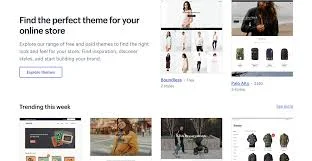 Once your website has been built, the next step is to continue testing it. Creating a site that is visually appealing and functional is only the beginning of the process. A good website designer never ends after it's launched – they continue to tweak the site. They gather feedback and make necessary changes as needed to make it better. And the more you test the site, the more accurate your designs will become. This is essential for the health of your business and for the success of your website.
After all, you should consider color and font when building a website. These two elements are vital for branding and should not be overlooked. You should try to incorporate colors that are related to your brand. This will make your website more attractive and will help to boost your sales. Once you've chosen a theme, make sure you use it consistently, and make it stand out from the rest. A good site is one that is consistent with your company's image.
Your website navigation menu is the key component to a successful site. It is essential to have a clear navigation menu that is easy to understand and navigate. It will be important to ensure that the pages are relevant to your audience. The navigation menu should be visible and easy to use. It should be visible in every part of the website, including the mobile ones. There should be a place for both the images and text.
Your website's design should have a navigation bar and menu icons. The site should be easy to read and maintain visual harmony. Your content should be easy to navigate and maintain a consistent brand identity. The design should be logically structured and easy to navigate. It should not confuse users. Your web content should not be confusing and should be easily accessible. If it does, don't use it. Once you've decided on a theme, you should consider how to design it.
You can also use desktop apps for designing a website. Some of these tools are designed to be used for designing a website. In order to use them, you should have a license and knowledge of the programs they need. You should consider the platform you plan to use for the site. You should always make sure that the tool you choose is suitable for your project. It is crucial to have a clear understanding of your target audience.
You must know the end goal of your website. If you want to sell a product, the purpose of your website must be clear. If you want to sell a service, you must be clear on the desired action. For example, a client can make a purchase. If a customer wants to get more information, the website owner should collect their email address and collect their information. This will help the business grow.